Stand out from the competition with custom promotional products for your business. 
Your One-Stop Shop For Promotional Products
Whether you need t-shirts, backpacks, hats, lanyards, corporate gifts, treats, drinkware, giveaways, and more, we have everything! Customize it to suit every budget and personality in our wide range of colors & designs.
DRINKWARE
Water Bottles, Vacuum-Insulated, Ceramic Mugs, Coozies
OFFICE AND CORPORATE EVENTS
Pens, Styluses, Notebooks, Padfolios, Badge Holders, Lanyards, Neck Wallets
BAGS
Lunch Bags, Gift Bags, Grocery Bags, Backpacks, and more!
GIVEAWAYS
Stress Relievers, Houseware, Personal Care, Wrist Bands, and more!
GIFT IDEAS
Speakers, Plant Kits, Journals, Towels, and more!
APPAREL
T-Shirts, Polo Shirts, Headwear, Outerwear
TREATS
Chocolate, Candy, Popcorn, Snacks
Not finding what you are looking for? We have thousands of products to choose from.
Contact us today to discover the promotional products to set your business apart.

"Hullabaloo gives you high quality product for a low price! Love love LOVE IT! " Mikayla Dodge

"Love working with Michelle! She is attentive, hard-working, and professional. She always listens & knows exactly what is needed. Quality & pricing can't be beat. First and only stop for all my promotional needs." Jen Chambers

"Excellent quality of goods and quick shipping!!!
Hullabaloo will be the ONLY place I get my promo gear!!!" Tanya Theders King

Satisfaction Guarantee
Your satisfaction is our priority! We'll go above and beyond to make sure your experience with us is a positive one. If you're not 100% satisfied with your order, we will make it right.

A seamless experience
We help you source the best products that fit your budget and your timeline. Your order is monitored constantly, from order entry, proofing, quality control til we send you the tracking number.

Industry Experts
With over 24 years experience you can relax knowing we got you covered. Our knowledge of the industry, what will work for your event, meeting the budget with a quality product and holding true to your brand are what sets us apart.
As a company that values customer satisfaction and trust, we believe that transparency is key when it comes to pricing. While it may seem frustrating to some that we do not display our prices on our website, we do so for the benefit of our customers. Prices are constantly fluctuating due to factors such as shipping location, changes in inventory, and sales.
By providing personalized service, we can ensure that you receive accurate pricing information that reflects the current state of our stock and the market. If you have any questions or would like to receive a quote, please do not hesitate to give us a call.
Our team is dedicated to providing you with the best possible service, and we are here to help you in any way we can.
Giving Back
In our attempt to help cancer warriors like myself, I created and fulfilled Chemo Care Kits and began distributing them to women in my network who were also undergoing treatment. I added other comfort products based on what I felt I needed during chemo—comfy warm socks, lip balm, lotion, back scratchers, etc. I teamed up with Beyond Basic Needs to be able to raise money and distribute Chemo Care Kits across the United States. These kits inspire, uplift, and help our community thrive during this challenging time. 100% of all donations to Beyond Basic Needs go to fulfilling these kits at no cost to the recipient.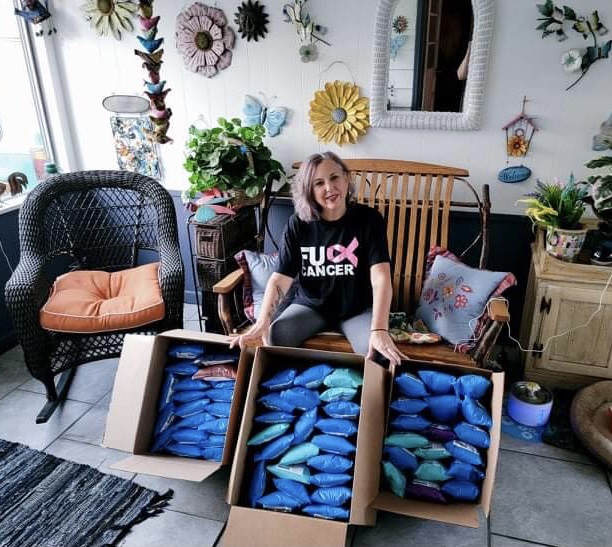 Get A Free Consultation & Estimate
Contact us today to discover the promotional products to set your business apart.